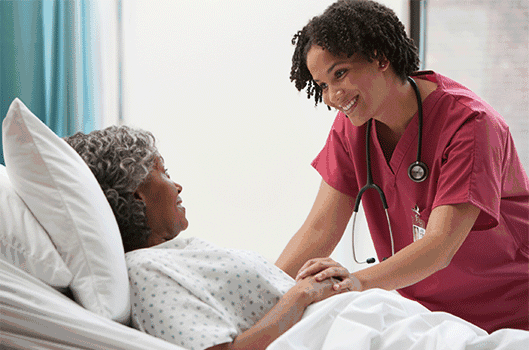 If you are looking for a great career to kick start the New Year than nursing should be in your future. There are several states that have predicted a serve shortage in nurses over the next few years, meaning there is a great demand for this industry. Texas predicted that they would have a a shortage of over 70,000 nurses by the year 2019, while Michigan's prediction was a shortage of 18,000 nurses. While these numbers are staggering it opens up some opportunity in the nursing industry over the next few years.
Did you know?
Nurses can make between $35-50 dollars per hour

Nurses can obtain 401K

Nurses can obtain Retirement packages

Nurses can obtain bonus incentives
Many states have gone as far as collaborating with their schools nursing programs to get more nurses trained in less time. States like New York and North Carolina have started programs like RIBN (Ribbon) standing for the (Regionally Increasing Baccalaureate Nurses). This program is designed to join their associates programs to get the next wave of nurses ready for the positions.
While Oklahoma is ranked the state with the highest opportunities other states like Washington and Florida are on the low ranked side of having nursing shortages as well. Although there are many benefits to becoming a nurse, financial opportunities and satisfaction of helping other should be incentive enough to fill the position.
Along with benefits like:
Travel opportunities

Saving lives

Working closely with doctors

Joining private hospitals, and clinics
For those who don't like school it is a great future investment, and with the shortage gives you better odds at making the full dollar per hour amount. So if you are looking for a place to start a great career and make a great wage joining the nursing industry is an excellent  place to get started.